Enjoy the Mykonian Hospitality
Sea Wind began some years ago as a small family home which hosted friends. Slowly over the years, our family has created a hotel with authentic Mykonian accommodation.
The owners Marianna, Apostolos and their children, genuine Mykonians, with the innate feeling of hospitality will welcome you with joy. The origin of our family is from Mykonos, our children Katerina and Nikolas are both involved in the family business. Katerina has also studied in the field of tourism management.
We are grateful to be welcoming all our guests to both our complexes. We like to think that when our guests leave, they come back to us as friends.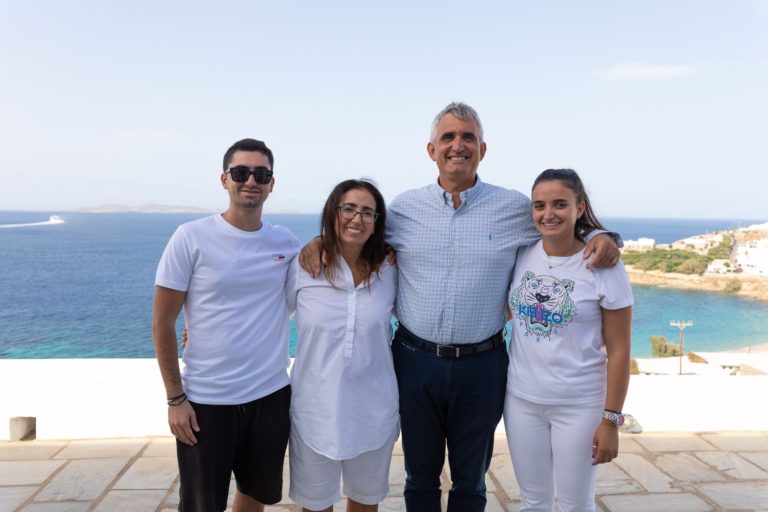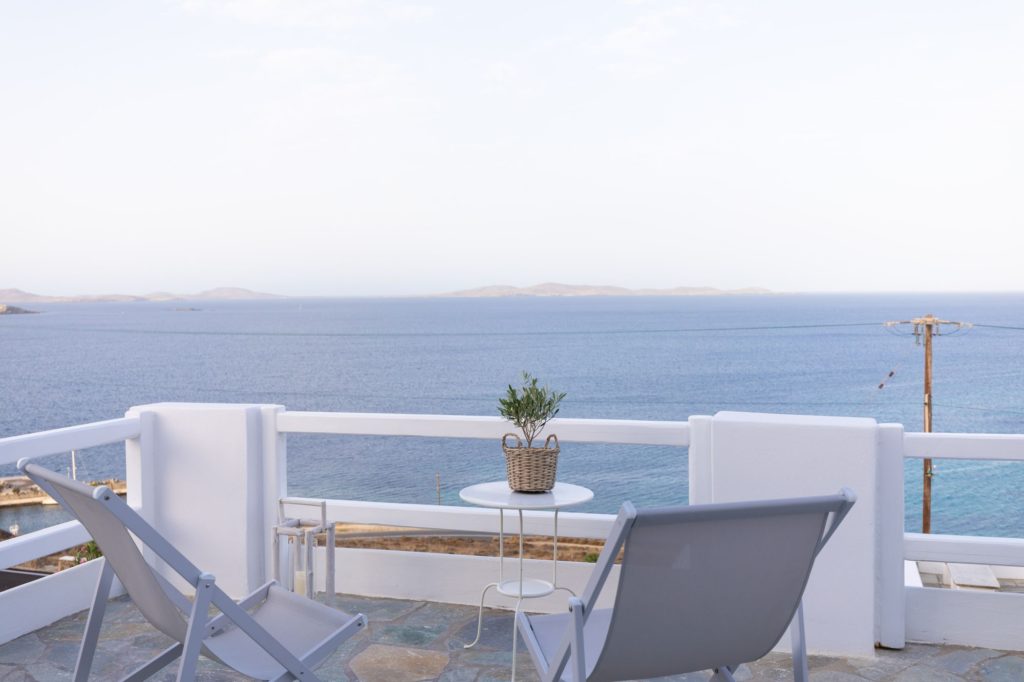 Sea Wind Mykonos offers a second choice of accommodation besides the Villas and Suites, this is Sea Wind Apartments near Agios Stefanos beach. This offers a wide range of brand-new panoramic sea view accommodation apartments, suites and rooms as well.
Undoubtedly, all the rooms feature wonderful views of the deep blue waters of the Aegean Sea and therefore create a magical environment from guests' balconies. Sea Wind Apartments is a 5-minute walk from the beach of Agios Stefanos and it is 2 kilometres away from Mykonos town.
Book online today and look forward to a relaxing stay with us.